Wilco Driving School provides quality driver education to teens and adults in the Austin area.
Learning how to drive and getting your driver's license is a major milestone in every teenager's life. At Wilco Driving School, we take great pride in providing the right hands-on skills to help our students become safe and confident behind-the-wheel. Every teenager has the ability to become a responsible driver. It is our mission is to provide each student with the knowledge and skills to become a safe driver.
BEHIND-THE-WHEEL CURRICULUM
Our behind-the-wheel curriculum is focused on helping your student bring all their classroom knowledge together and tie it into developing safe driving skills, such as:
Defensive Driving
Parking Maneuvers
Correct Lane Changes
Right of Way
Moving and Steering the Vehicle
Visual Scanning
Negotiating Intersections
Highway Driving
Emergency Procedures
SIMULATOR TRAINING
We are proud to offer technologically advanced vehicle simulators for comprehensive traffic safety training, including:
Basic Vehicle Operation
Vehicle Control
Space Management
Risk Awareness
Weather & Road Conditions
Defensive Driving
Distracted Driving
Night Driving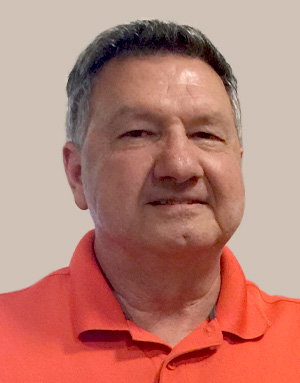 Richard Lusby
School Director
Richard Lusby has led driving schools in various roles over 25+ years. He owned and ran two driving schools in Sugar Land, TX, and consulted for many others for over ten years before retiring. His retirement didn't last long; he inspected and worked with driving schools to maintain compliance with the Texas Education Agency until the agency moved to TDLR, and he retired again in 2016. But because retirement was not his style, he opened Wilco Driving School in 2016 as a one-man show where he only offered road tests. Wilco has grown to what it is today; he is now semi-retired, hanging around our office, helping students, and calming parents and partners. He occasionally jumps in the car because that is where the excitement is. In his spare time, he enjoys hunting, fishing, and participating in live sports events.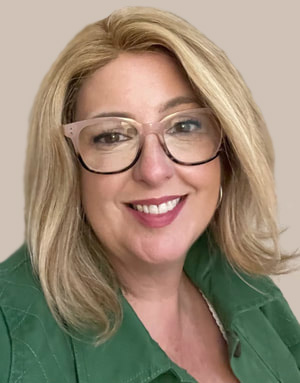 Lisa Lusby
School Director
Lisa is a retired certified school administrator and diagnostician who left public school in 2019 when Wilco started to get busy and take off. She now maintains the day-to-day operations and is the lead simulator instructor. Because of her experience, she maintains high standards for choosing and retaining instructors and office staff at Wilco. She holds a master's degree in human growth and development and understands that not all brains learn the same. She incorporates learning styles and challenges in instruction planning and choosing services to be provided. On her rare days off, Lisa enjoys traveling, even if it is just a day trip to explore something new.
Veronica Brown
General Manager
Veronica Brown is the lady in charge. She has experience managing customer satisfaction and service excellence and is the person you almost always get to talk to on the phone. Having served in the driver education industry for a couple of years before we were lucky enough to find her, she is a wizard at solving problems and helping customers navigate the DPS maze. As the mom of three boys and a grandmother of two, she understands busy lives and can relate to the frustration of over-planned calendars. And raising three boys, she knows how to keep instructors on schedule and directors in line.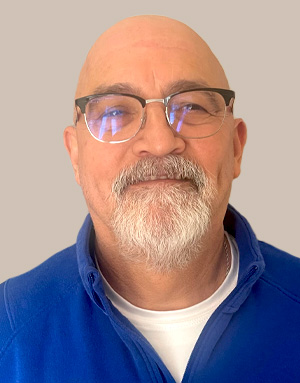 Jesse Gonzales
Instructor
Jesse Gonzales is the newest member of our team, but he has several years of experience teaching driver education in the Austin Area. Those of you from the Four Points area may recognize him as a football and basketball coach with Leander ISD. Although he is with us part-time, we are sure that he will be a favorite among our students!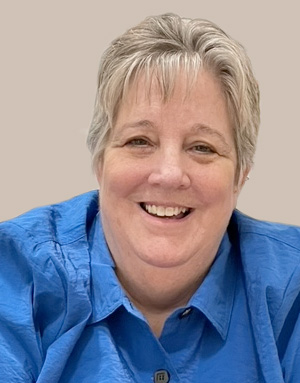 Michele Cooper
Instructor
Michele Cooper is a proud former Baylor Bear basketball player who, in her retirement, has devoted her time to substitute teaching in Liberty Hill and performing road tests at our school. Not only has she won a national championship in basketball, but she has a master's degree and experience teaching and coaching in high school. Her easygoing manner and quiet charm make her a favorite among our students. She joined our team in 2020, just before the government shutdowns and after moving to Austin from Dallas to be near her children and grandchildren. Her previous driving school director informed us that we would be missing out if we didn't hire her, so we jumped at the chance.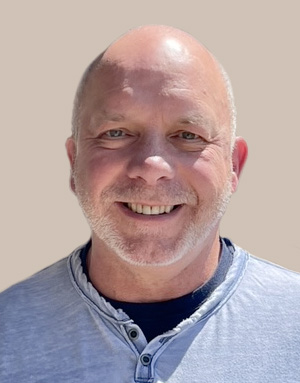 Victor Vinklarek
Instructor
Victor Vinklarek joined our team in 2021. After 30 years of driver education experience and retiring from teaching and football coaching in Pflugerville, he is devoting his time to his family, volunteering in the community, and teaching new drivers to practice safe habits on the road. He and his family live in the Cedar Park area. Coach Vinklarek has his license to perform the DPS road test as a third-party test administrator and brings with him the ability to communicate and make students feel at ease but still serious about the driving environment. Trust me, he has seen it all and still hasn't lost his cool.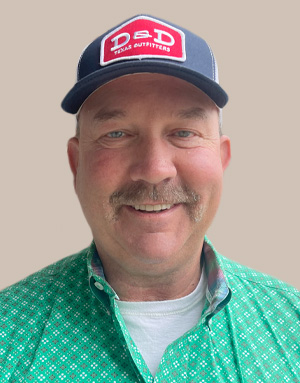 Larry Vinklarek
Instructor
Larry Vinklarek has a familiar last name because his brother, Coach Victor, recruited him to join our team in the summer of 2022. An ag teacher in Pflugerville, he is experienced in working with unpredictable situations. He is an active member of the local community where he lives with his family, which is why he is such an asset. His experience with driver education, calm nature, and fearless problem-solving make him a favorite with our students.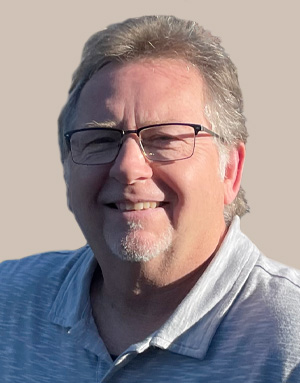 Jim Freeman is well known in the Buchanan Dam area for a good reason; he's such a nice guy! He joined our team in late 2021 after retiring from Llano ISD as a history teacher, coach, driver education teacher, and bus driver. He lives in Burnet with his family. With his musical talent, Jim plays and records in his spare time and contributes his talents to the church praise worship band on Sunday mornings. He brings to our school 30 years of experience in driver education in a growing community, incredible patience, an easy-going demeanor, and a calm voice that we think you will agree sounds like he should be on the radio. If you live in his area, keep checking back because we will include routes out that way soon!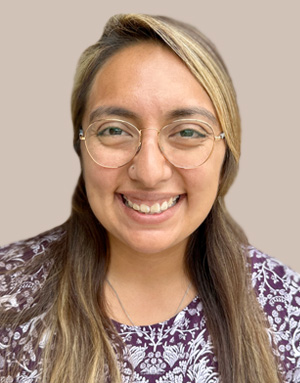 Mrs. Lira joined our team in the summer of 2023, but don't mistake her newness for inexperience. She is an agriculture teacher at a local high school, and between animals and students, she stays busy, but she takes her time with our driver ed students, creating a calm and supportive learning situation. If you can calm down an excited show steer and his teenage handler on show day, you can handle anything behind the wheel. She lives on a farm with her animals and husband, but she can handle crazy city drivers without a single fowl word. And, Sra. Lira habla Español.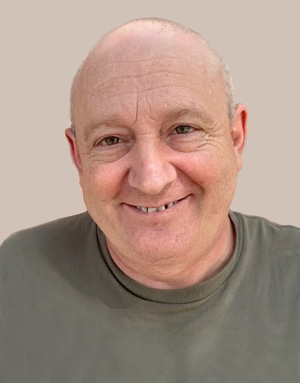 Mikhail Tutultubu
Instructor
Mikhail did such a great job teaching his son how to drive that we couldn't help but offer him a job. After a long career as a professional driver, he joined our team in the fall of 2023, and he brings a fresh perspective since he has seen everything in many states and countries. He holds a master's degree that he earned as a student at a university in an area in the Soviet Union that is now part of Ukraine, where he grew up, but he has lived, worked, and raised a family with his wife in the USA. With his commercial driving experience, he is an expert in defensive driving strategies new drivers need to avoid incidents as our roadways in Austin get crazier and crazier. Mikhail speaks English, of course, but he also speaks Russian, Ukrainian, and Polish, but most importantly, he speaks good, safe driving in all languages.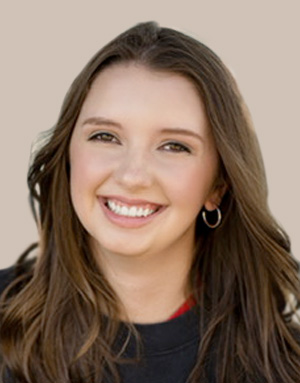 Catherine Lusby
Administrative Assistant
Catherine Lusby is a student at Texas Tech University and helps out remotely thanks to her knowledge of technology. In fact, she may answer the phone during the school holidays when you call. Catherine started with us in middle school, answering phones, helping with paperwork, and helping the old folks with technology, including our website and social media (which isn't the same since she left for school). After completing her driver education with Wilco Driving School and taking her DPS road test at Road Worthy Driving Academy, she and many of her friends began advertising for us using a word-of-mouth campaign and soliciting feedback from other students on our services to make them better. Catherine is a scratch golfer and a sorority girl as well as a business major who looks forward to seeing her parents but probably wishes they wouldn't visit her at school so often.